1924 — 2017
Sensitive skin expert. Created in French pharmacy, 1924
At the beginning of the 1920s, in the outskirts of Paris, in Boulogne, a young and innovative French pharmacist by the name Dr Roger opened his very own pharmacy. His expertise and passion was mixing active apothecary ingredients with special benefits to create ointments that would help cure a number of skin conditions.
At the time, Boulogne was known as the center of Parisian laundry, all the laundry of the Parisian bourgeoisie was hand-washed here by young women, who were among the very first generation of working women in France.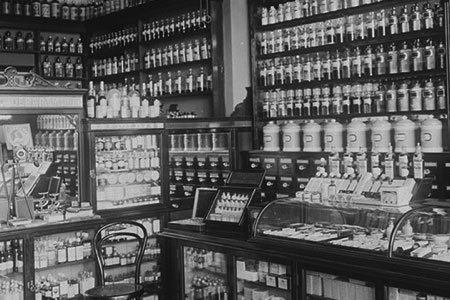 Soap in the detergents and the never-ending routine of washing stripped the natural beauty of their hands, leaving behind dry, cracked, damaged, leather-like skin so fragile that no cream could stop their pain. They rushed into Dr Roger's pharmacy, looking for a soothing ointment.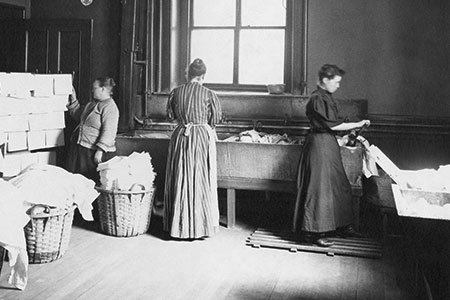 A man of science and truly attentive to his environment, Dr Roger decided to use his expertise of mixing active apothecary ingredients and prepared a Magistral ointment for very damaged and sensitised hands.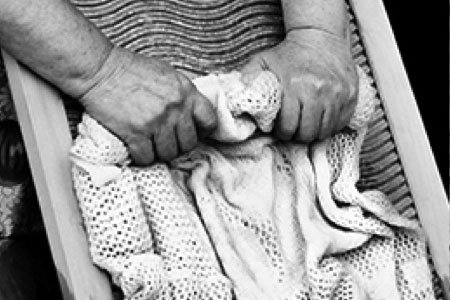 He used a special mixing technique in his laboratory to blend cream with powder enriched with apothecary ingredients known for centuries for their benefits. This special mixing technique then gave the brand it's centennial name : Mixa. Quickly, Dr Roger's hand ointment became so famous that Mixa laboratories went into large-scale production.
The long suffering of the young French washer-women was finally relieved. Since then, Mixa has kept innovating and providing specialist solutions for sensitive skin to accompany women and their families in their active lives, with highly effective and skin-respectful care products, in textures that are pleasurable to use and always formulated with a reduced number of components to minimize allergy risks.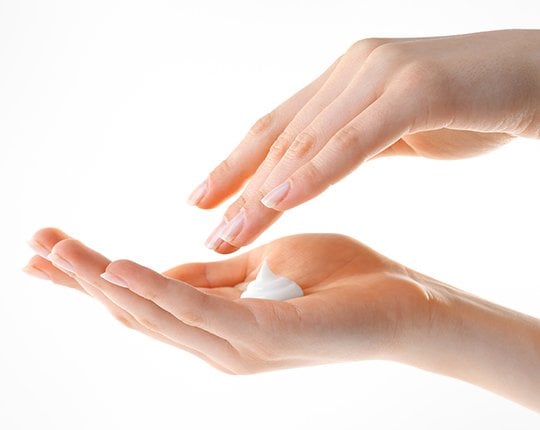 Mixa was created for sensitive skin, with a unique knowledge of sensitive skin. At Mixa, we believe by improving the quality of sensitive skin, we improve the quality of life. So that everyone can be comfortable in their own skin. Mixa has been devoted to a strict formulation charter and a meticulous process of clinical control, an exigency that stems for the very heart of the pharmacy itself.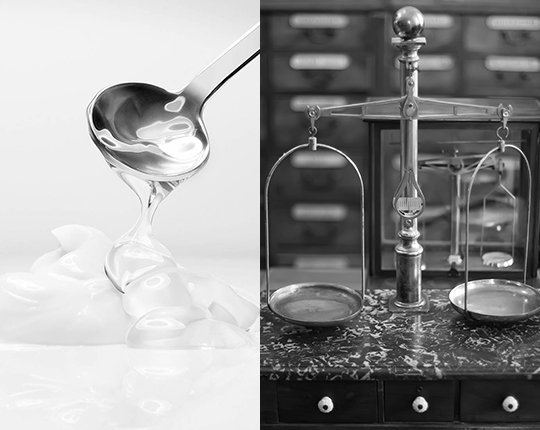 This obsession with sensitive skin and optimal tolerance formulas helped Mixa's signature body lotion* to be and stay N°1 body lotion in the competitive French market for 10 years in a row. Always at the continuous service of sensitive skin, today Mixa continues to grow around the wolrd. With one vision : even the most sensitive skin can be cared for and comforted.
*Mixa Lait Corps Réparateur – Panel IRI Bodycare base HMSMHD Unit Sales Body Moisturizing CCP13 2015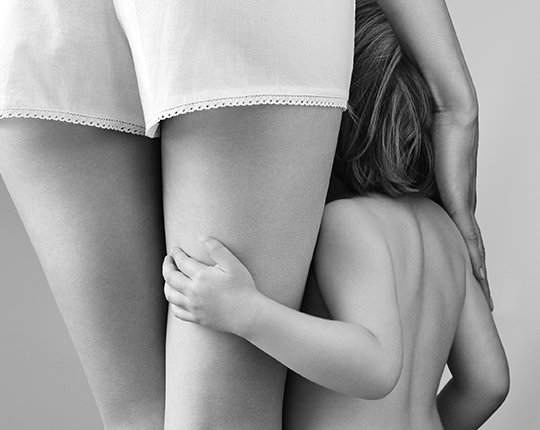 Discover Mixa's unique expertise for sensitive skin with traditional apothecary ingredients through our full range of products for you and your loved ones.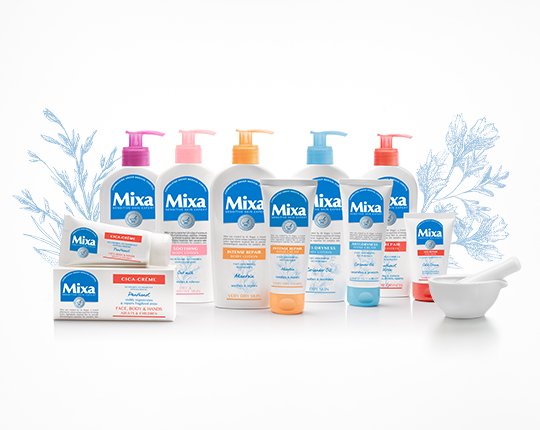 ;